Julien VERDIER
CEO & Co-Founder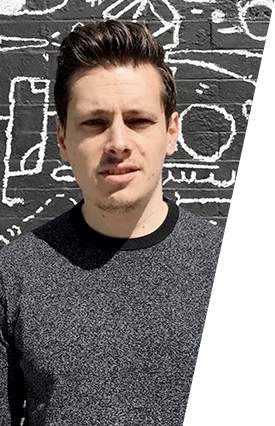 At ADYOULIKE, we challenge everyday the three frontiers to Native: automation, contextualization and creativity. Diffusion technologies, format integration, visual rendition or user interaction are some of the many aspects at the core of our strategy, so we can keep a step ahead and a look towards the future of Native Advertising.
< Previous
Next >
About Us
We are the global leader in Native Advertising. Launched in 2011, a pioneer in native & video technology, combining user experience, artificial intelligence and semantic targeting to power better ad experiences. The AYL Deep Native Advertising Suite is the most sophisticated Native Advertising platform in the market, offering bespoke solutions to advertisers and publishers, for content and video distribution at scale. ADYOULIKE operates on a global basis with offices in New York, London, Paris, Munich & Milan.
Accolades for ADYOULIKE include: Best Native / Content Marketing Platform Digiday Awards 2018; Financial Times Fast Track 1000; French Tech 2019; Champions de la Croissance 2018 and Inc. 5000.
Over 100+ employees

NEW YORK

401 Park Avenue S.
10016
New York City

Operate on a global scale

PARIS

37 rue Boissière
75116
Paris

MUNICH

20 Oskar-von-Miller-Ring
80333
München

Powered by Artificial Intelligence

LONDON

79 New Cavendish St
W1W 6XB
London